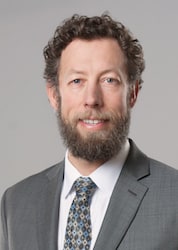 Chad Hansen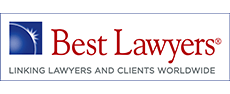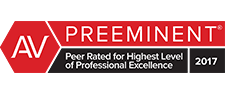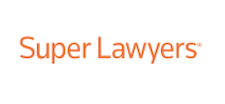 Chad's statewide practice focuses on the representation of employees in all manner of employee rights litigation including disability discrimination, age discrimination, religious discrimination, sex discrimination, whistleblower retaliation, sexual harassment, medical leave violations, and failure to accommodate claims. He has both first chaired and second chaired employee rights cases to successful verdicts. Chad is AV-Preeminent rated by Martindale-Hubbell. "AV Preeminent" is the organization's highest possible rating for legal skills and trustworthiness and is based on reviews from esteemed members of the legal community and judges. Chad is also listed in U.S. News "Best Lawyers in America"© directory (Employment Law - Individuals), the oldest and most highly-respected peer review guide in the legal profession.
After graduating from the University of Colorado School of Law, Chad worked for the National Organization for Women ("NOW") National Judicial Education Program which educates the judiciary with regard to victims of sexual assault and domestic violence. After moving to Maine, Chad worked for three years as a staff attorney for the Disability Rights Center where he focused on disability discrimination in employment, public accommodation, and education. Chad has worked with the Maine Employee Rights Group since 2007 and is a member of the firm.
Chad is a former Member and Immediate Past President of the Board of Directors of the Disability Rights Maine.
Education
J.D., University of Colorado School of Law
B.A., Luther College
Reported and Notable Cases
Mullen v. New Balance Athletics, Inc., No. 1:17-CV-194-NT, 2019 WL 958370 (D. Me. 2019) (Defendant's Motion for Summary Judgment Denied)
Morin v. Hannaford Bros. Co., LLC, No. 1:17-CV-50-GZS, 2018 WL 2746570 (D. Me. 2018) (Defendant's Motion for Summary Judgment Denied)
Pennington v. Hannaford Bros. Co., LLC, No. 2:17-CV-00053-JDL, 2018 WL 2746577 (D. Me. 2018) (Defendant's Motion for Summary Judgment Denied)
Bell v. O'Reilly Auto Enterprises, LLC, No. 1:16-CV-00501-JDL, 2018 WL 1886491 (D. Me. 2018) (Defendant's Motion for Summary Judgment Denied)
Gagnon v Woodlands Senior Living of Brewer, LLC, No. BCD - CV - 15 - 29, 2015 WL 12851372 (Me.B.C.D. 2017) (Defendant's Motion for Summary Judgment Denied)
Dorr v. Woodlands Senior Living or Brewer, LLC, No. 1:15-CV-00092-JCN, 2017 WL 4329765 (D. Me. Sept. 29, 2017) (Order on Plaintiff's Motion for Attorneys Fees and Costs)
Prescott v. Rumford Hosp., No. 2:13-CV-00460-JDL, 2016 WL 3406079 (D. Me. June 17, 2016) (Order on Plaintiff's Motion for Attorney's Fees and Costs)
LaFlamme v. Rumford Hosp., No. 2:13-CV-460-JDL, 2015 WL 4139478 (D. Me. 2015) (Defendant's Motion for Summary Judgment Denied)
Crosby v. F.W. Webb, Co., No. 2:12-CV-135-NT, 2014 WL 1268691 (D. Me. 2014) (Defendant's Motion for Summary Judgment Denied)
Stark v. Hartt Transp. Systems, Inc., 37 F. Supp. 3d 445 (D. Me. 2014) (Defendant's Motion for Summary Judgment Denied)
Manfield v Alutiiq Intern. Solutions, Inc., 851 F.Supp.2d 196 (D. Me. 2012) (Defendant's Motion to Dismiss Denied)
Manske v. UPS Cartage Services, Inc., 789 F.Supp.2d 213 (D.Me. 2011) (Defendant's Motion for Summary Judgment Denied)
Blanco v. Bath Iron Works Corp., 802 F. Supp.2d 215 (D.Me. 2011) (Defendant's Motion to Dismiss Denied)
Phair v. New Page Corp., 708 F.Supp.2d 57 (D.Me. 2010) (Defendant's Motion for Summary Judgment and Motion to Exclude Expert Witness denied)
Duckworth v. Mid-State Machine Products, 703 F.Supp.2d 35 (D.Me. 2010) (Defendant's Motion for Summary Judgment Denied)
Rhoades v. Camden Nat. Corp., 575 F.Supp.2d 260 (D.Me. 2008) (Defendant's Motion for Summary Judgment Denied)
Warren v. United Parcel Service, Inc., 495 F.Supp.2d 86 (D.Me. 2007) (Order on Post Trial Motions granting damages)